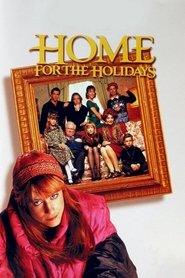 Home for the Holidays (1995)
After losing her job, making out with her soon to be ex-boss, and finding out that her daughter plans to spend Thanksgiving with her boyfriend, Claudia Larson has to face spending the holiday with her family. She wonders if she can survive their crazy antics.
Views: 298
Genre: Comedy, Drama, Drama, Romance, Strani filmovi
Director: Jodie Foster
Actors: Anne Bancroft, Charles Durning, Claire Danes, Dylan McDermott, Geraldine Chaplin, Holly Hunter, Robert Downey Jr.
Country: USA
Duration: 103 min
Release: 1995